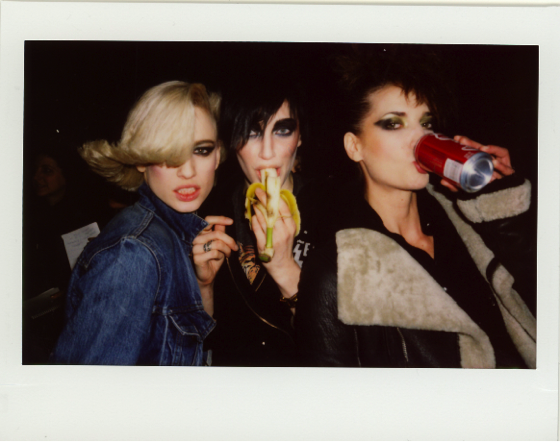 I'm so glad to see Hannelore back on the runway. She's still my favorite Belgian model (and we do not have much of them walking around). Her look is so unique and rather avant-garde, but still she can make many styles her own. For a long time she has been in the spotlights, but now, when she's not so frequently seen out there, her fans appriciete her even more. Off course she's still a busy bee, she designs bags for Delvaux, concentrates on photography,...
And I just can't say enough how much I love the Lanvin pre-fall shots with her. They didn't do a boring "white wall-gazing into eternity" shoot or a short runway show. The pictures came out just stunning! I love it all, the colors, the collection itself, the background,... Hannelore at her best!
Here are a few takes from the latest runway shows.