I'm kind of back (=
Sorry for my absence, but I have been busy and extremely sick the last few weeks.
I guess the school pressure got to me, I was exhausted. Happy to feel better now.
Last week I received my wedges that I bought on ebay, finally found what I searched for so long.
I wore them thursday for the first time and they're extremely comfortable!
They're a perfect addition to the black part of my wardrobe. I love wedges, there's something futuristic about them.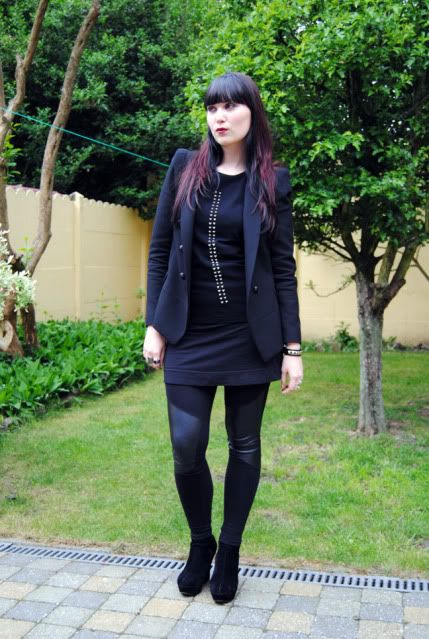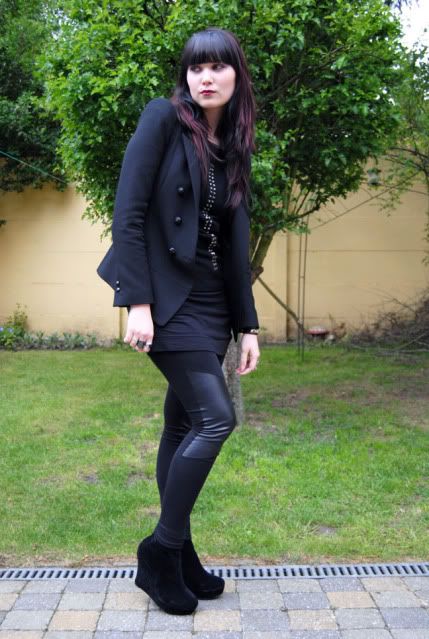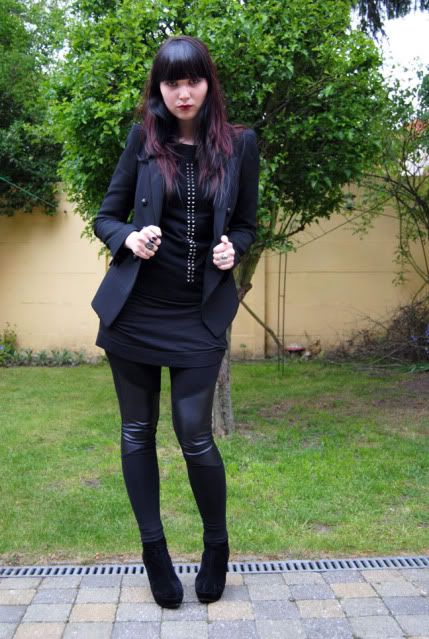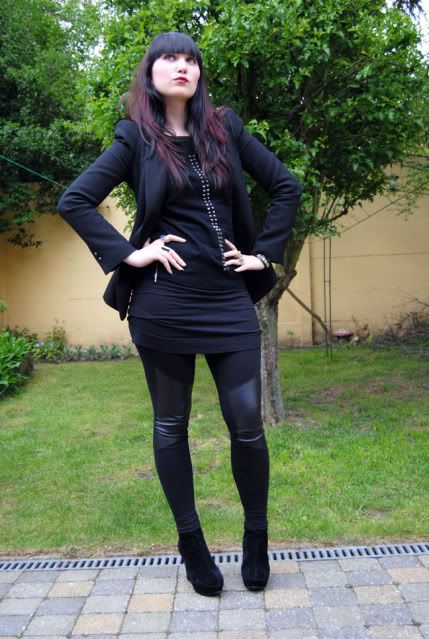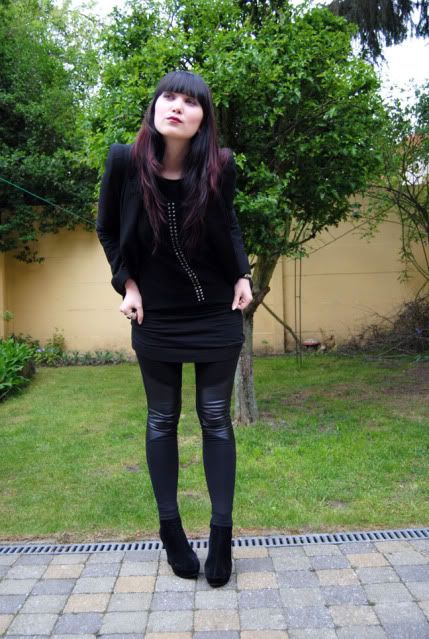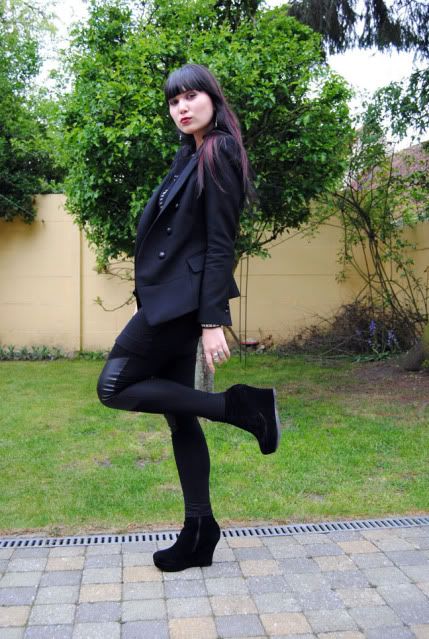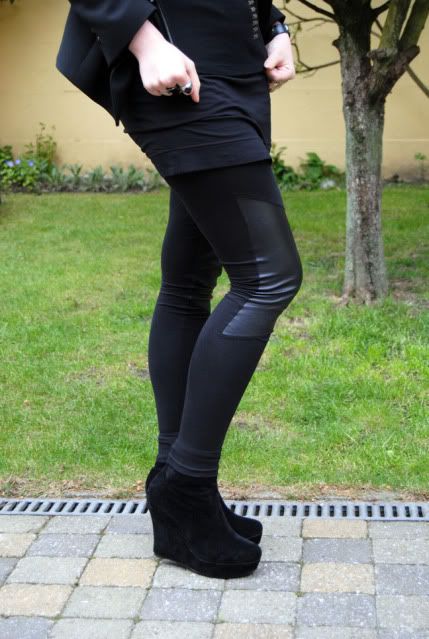 Wearing: Barbara Bui top, H&M skirt & leggings, Zara blazer, Ebay wedges
This studded Barbara Bui top if one of my favorite pieces. It's made from exquisite wool and cut in asymmetric lines. I have the same one in grey. They're just perfect basic pieces, I wear them a lot.
Yesterday I was on the hunt for a yellow leopard dress at H&M. At first I saw it on the website,
thursday I saw it hanging in the stores window, but all the stores were closed that day.
Both of the H&M's in Ghent had them hanging in the windows, but they were already sold out.
Belgian people have never been crazy about yellow/pink leopard print, but I guess the low price of 19,95 euro's made the people think different. Both dresses in the windows were reserved too.
I never experienced something like this in H&M... It left me frustrated, so i decided to go to Antwerp today. Same story there, dresses are sold out and every store has them in their window display. I didn't asked if these were taken too, but just bought the grey/black version with zebra stripes. Which is pretty nice too :)
I even like it more, it looks more elegant. Which one do you prefer?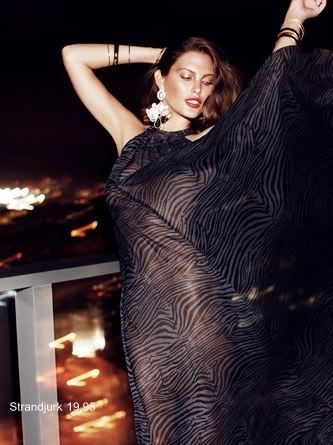 Wish I found the earrings the model is wearing too!