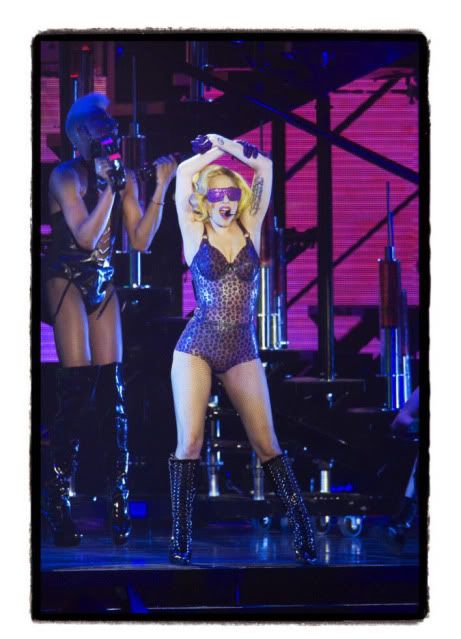 This post will be coming a bit late, but still I have the need to share this experience with you.
On the 17th of May I was one of the lucky people, out of 15 000, who saw Lady Gaga perform in Antwerp. This show was definitely one of the best moments of my life! Never I have seen something like this and I have seen quite a lot of concerts before...
The energy in the venue was just electric, people were going crazy. Often Belgian audience is quite hard to play for, they just can't let go that easily. But not this time, everyone bowed on their knees before the Queen. Yes, because that is who she is, The Queen! Not the Queen of pop, she's the Queen of the whole music industry and maybe the world. I know some of you are still giving Madonna that precious place, as much respect as I have for her, she's not who she used to be and so is her music. There's also one big difference between the two of them, Lady Gaga is not afraid to show her human side, behind all that glitter and decadence hides a beautiful human being, who really cares about her fans. Stefani Germanotta, as that is her real name, is not artificial, on the contrary , she's as real as you can get. Madonna on other hand, is a cold hearted machine.
As for the show, Lady Gaga gives it all on stage : emotions, energy, style, an amazing voice, good dance moves, great acting skills, ... you name it, she has it.
This is the show of your dreams, with 15 outfit changes and almost as much decor changes.
Between some of her outfit changes there was a video interlude, each and every one of them blew my mind!
Right before she came up on stage, they played Michael Jackson. Isn't this perfect, the King introducing the Queen?!
The first thing we saw of her was a projection of her shadow as she began singing "Dance In The Dark". When the curtain was lifted the venue just exploded, I have never hear people scream as much!
It really was an unforgettable experience. She will be back in Belgium on the November 22 and so will I. The tickets were sold out immediately, but there're always people who return them or cancel. So if you have the chance to go see her show somewhere, don't hesitate and just do it!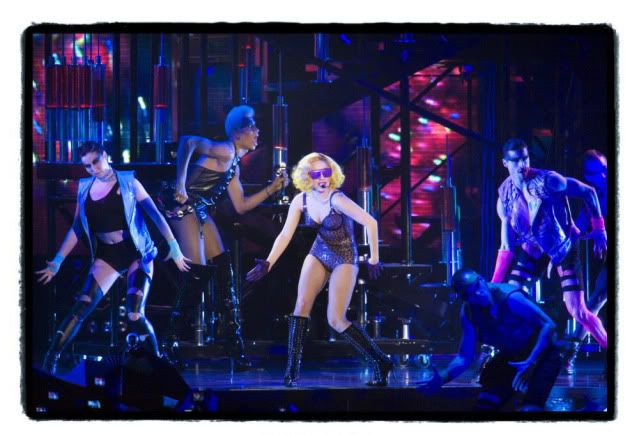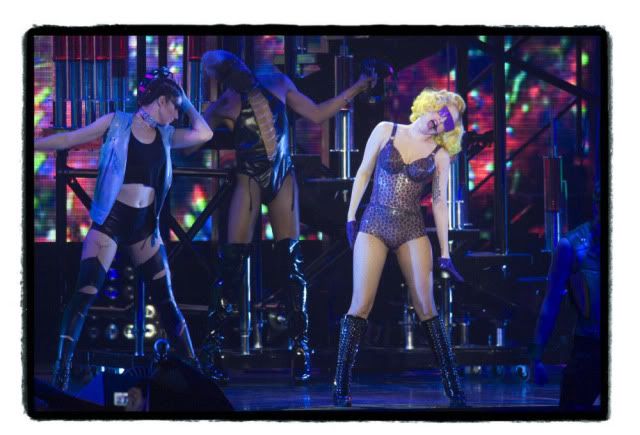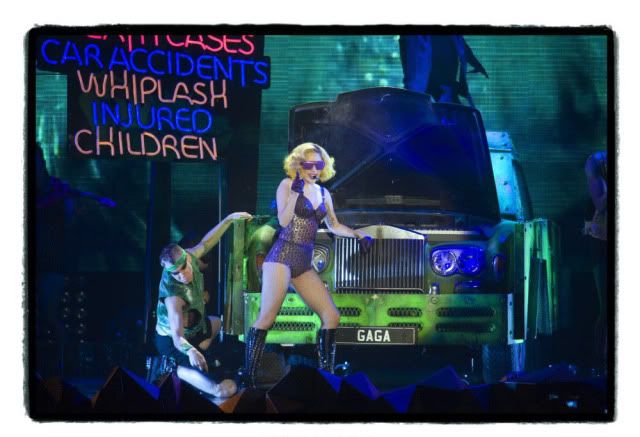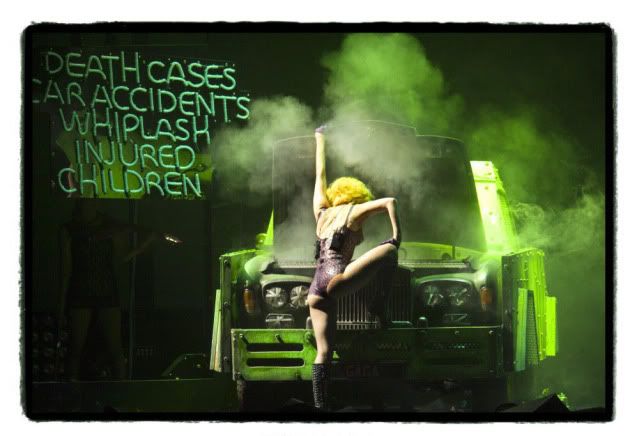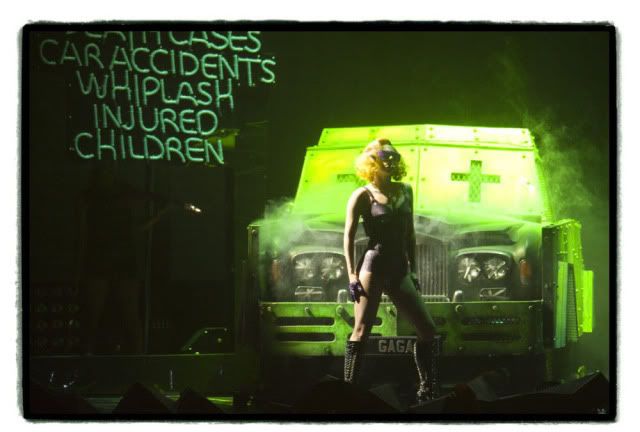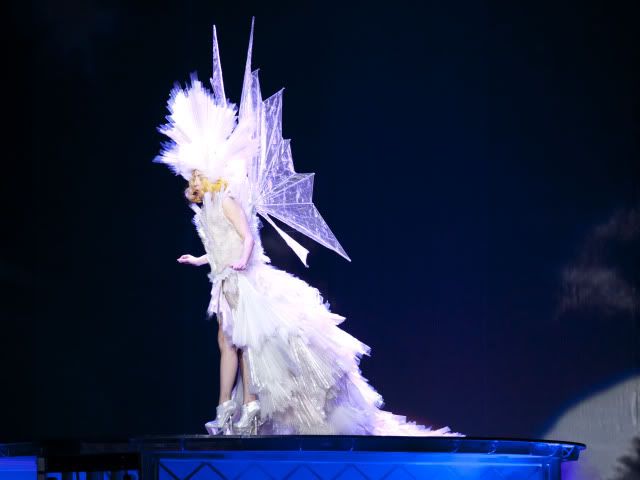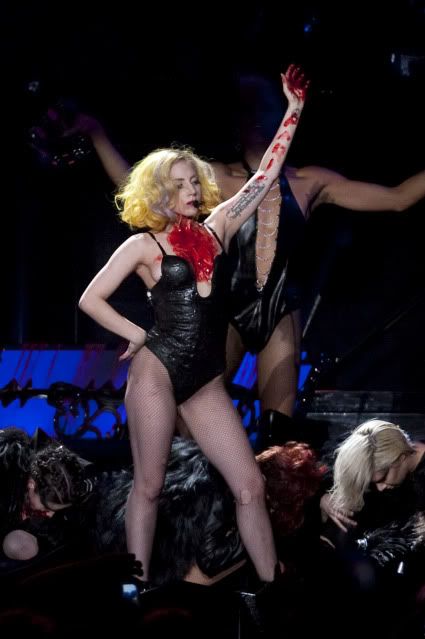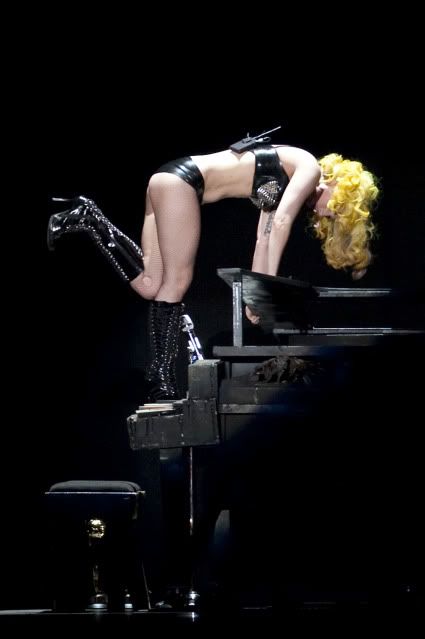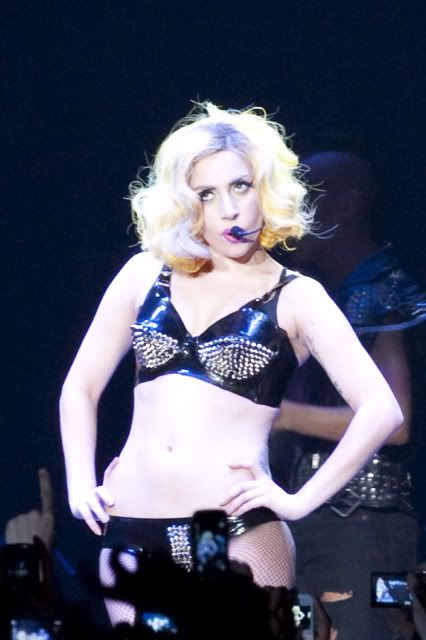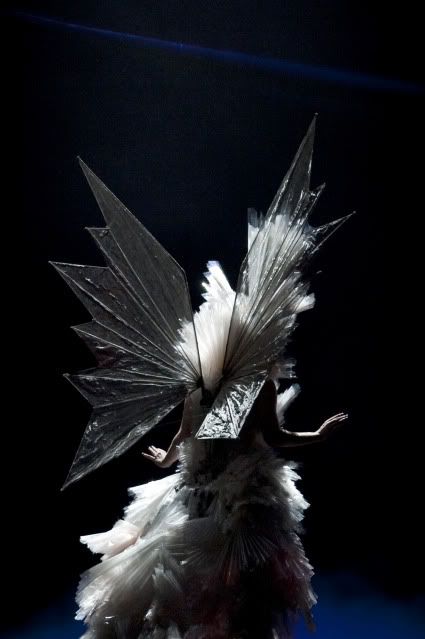 Unfortunately on the same day Scott Schuman aka The Sartorialist was in the country to sign his book. I had to miss to because of a project presentation and the concert. But no regrets, Gaga comes first.