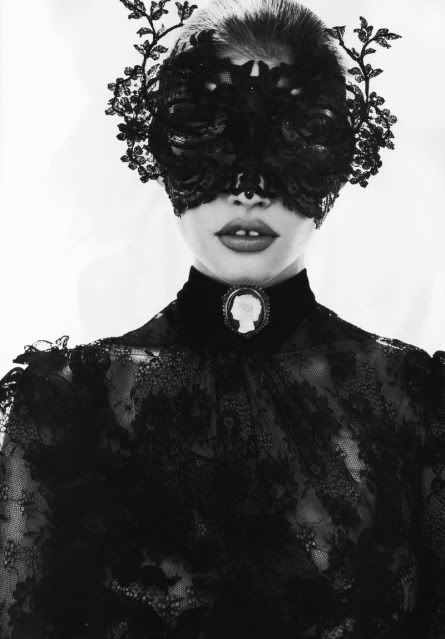 You probably have seen this already, but still!!!
I rarely get overwhelmed these days by editorials, there's just so much going on, we get spoiled and forget to appreciate it. But when I saw this one, I was just simply blown away.
It's just everything I stand for, dark, edgy, glamourous, mysterious, a bit disturbing, but still classy.
Who would have thought that in technological times like these going to the basics of fasion photography could be the best solution? Well, I always believed in the power of simple black & white pictures. That's where the source lies, it always will.
I can't even describe how much I love Mert's and Marcus's work, for me, they're really the top.
They always succeed to surprise me.
This editorial just focusses on fashion without bragging with eccentric poses, decorations, or tons of high tech retouching and editing. It is what it is, and that's just magnificent.
Off course the amazing models cast represented by Lara, Freja, Mariacarla, Crystal and Daphne, styled by Carine Roitfeld is a dream come true. Crème de la crème!
And I'm not even talking about the hair and MU, let alone the clothes and accessories. Dying a silent death here. I was just thinking how I shouldn't buy anymore new magazines until I don't read all the ones I already bought... Well, I guess I can make an exception for this French Vogue, right?!
I need to have it!