I know, I know, I know!
I'm probably the worst blogger in the world, I'm for sure.
But I'm back from what seemed like a long blogging break.
Don't ask me why, I don't know, guess I just didn't feel like it for a while and was
busy doing other things. School has been taking it's toll on me and I try to have a life beside it too.
So far, so good, must I say. I've been working on my planning skills, so deadlines won't hit me on my head ones in a while (they still do, though!)
And I swear, blogging is on my to do list, yes, there's an actual list :)
I'll try to be better in the future, expect a new outfit post from me soon.
The problem with outfit posts these days is the absence of light, it gets dark so fast, and the weekends are mostly filled with nightly outings too.
In the meanwhile, here're a few pictures from the exhibit of Stephen Jones.
You couldn't but just fall in love with all the amazing head pieces!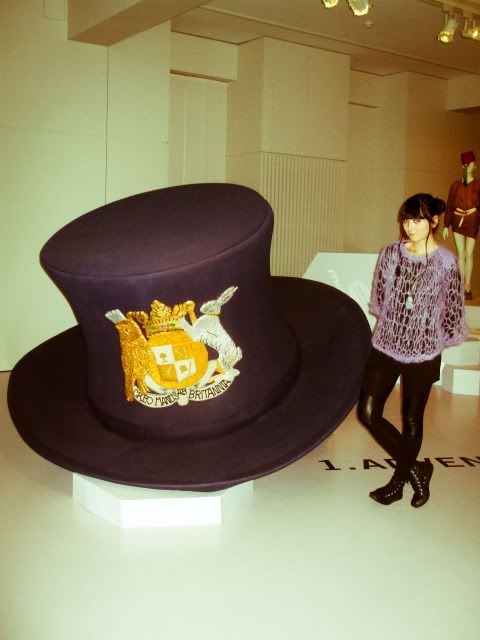 The picture is an actual proof that I'm alive!