Here it is, the first outfit post of 2011.
To decided to wear black, again, as it's the most easy style for me.
I wore this outfit to the movies and to do some shopping, so I needed comfortable clothes.
I also kept it simple to show off my new Mongolian fur bag. It's a pretty big eye catcher, so I kept the rest quiet. Also finally showing my beloved Barbara Bui studded wool top, which I bought at least 4 years ago. I have the same one in grey too. They are very nice basics that go with almost everything. I found them in a local outlet store for ridiculously low price.
You can also see that I'm wearing my leather jacket again. I just can't part with it and wear it almost every day.
Btw, I did my best to smile in the pictures :)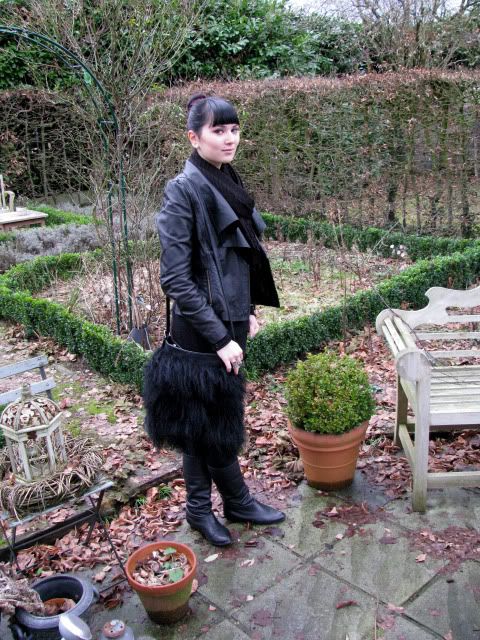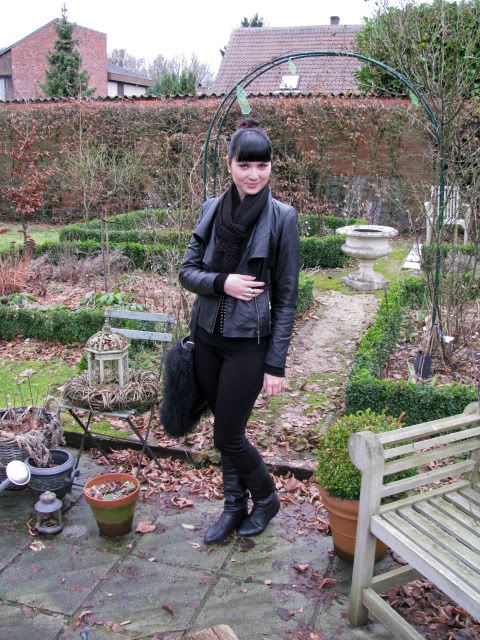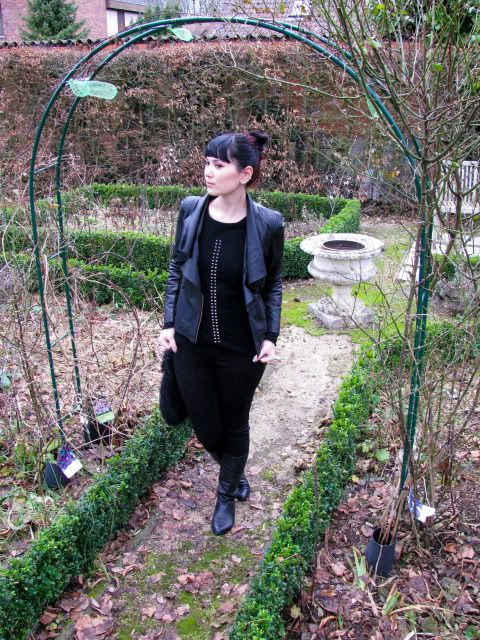 These two silver rings were made for each other!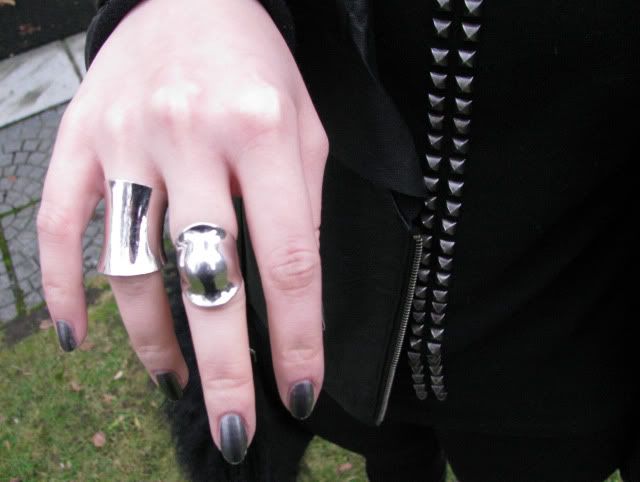 I wore: Barbara Bui wool top, Lipsy leather jacket, Ken Mongolian fur bag, C&A pants, Vintage boots.