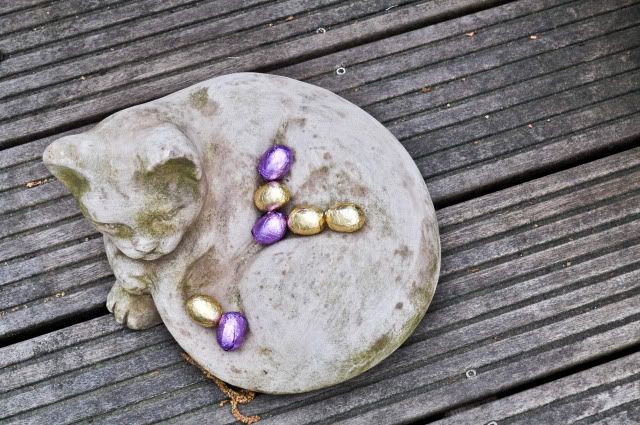 Well, first of all Happy Easter to all of u!
I hope u had a nice day whether u celebrate or not. I surely did!
We've been blessed with nice weather for a whole week and today was no exception. It was more than 30°C in the sun, which is a lot here and especially in april.
Despite of a late night, we got up early to enjoy a day with the family.
Also, for the first time in my life, I was part of the egg hunt. The lucky girl who got a lot of eggs is my bf's niece, who's just two years old. So for her it was the first time too. She's the most adorable child I've ever seen!
For today I picked a bright colored outfit, which reflects my current mood. As u can see I am a person of the extremes when it comes to color choice and maybe not that alone ;)
I wore a Matthew Williamson for H&M top, H&M Garden Collection skirt and Zara shoes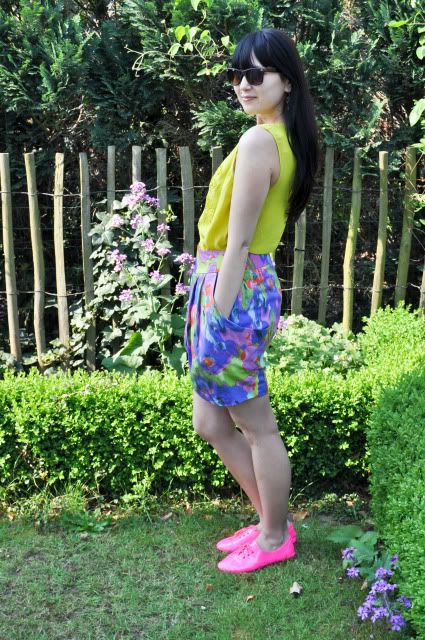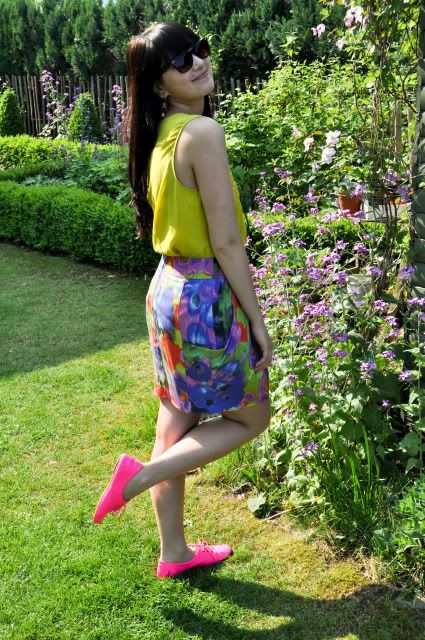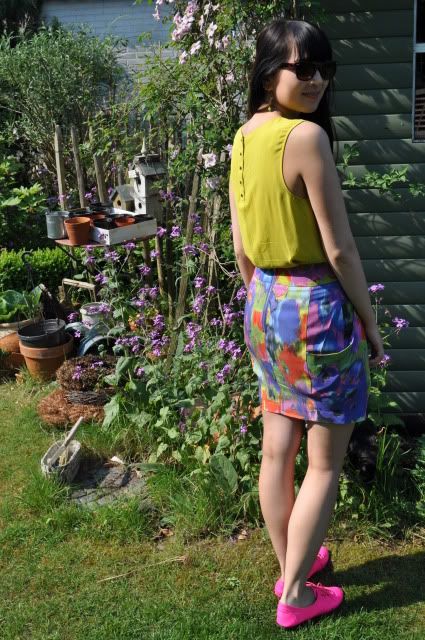 The neighbors cat, Rik, also paid a visit. He's a really friendly and curious cat with whom I play a lot in the garden. He was a real fan of my shoes!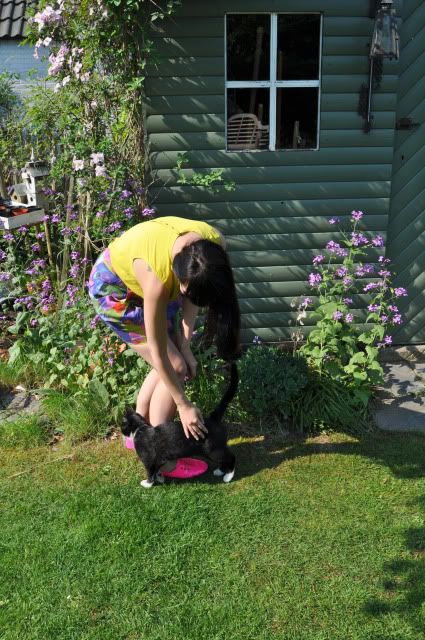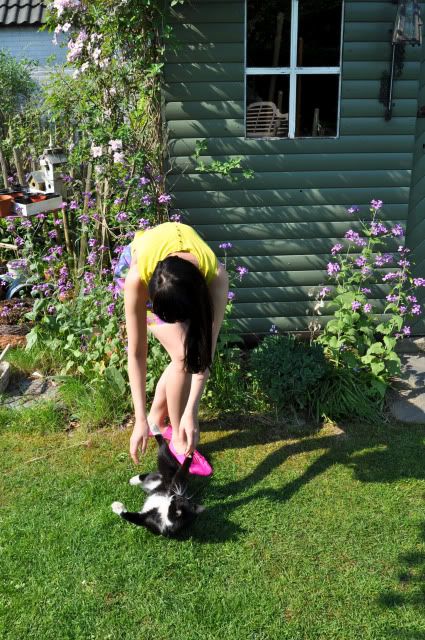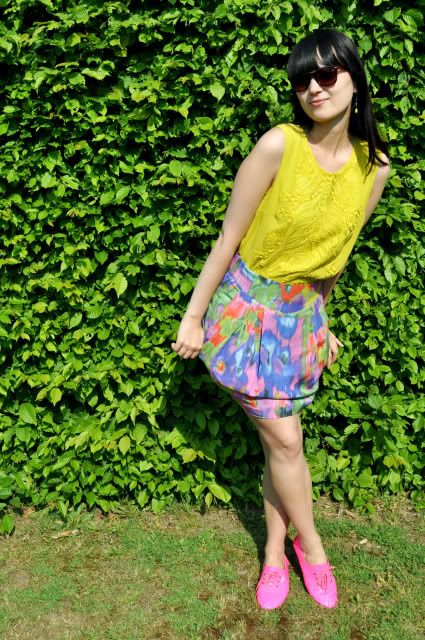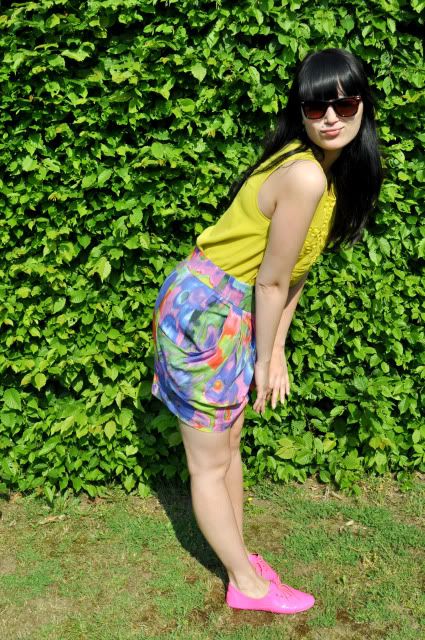 My favorite girl!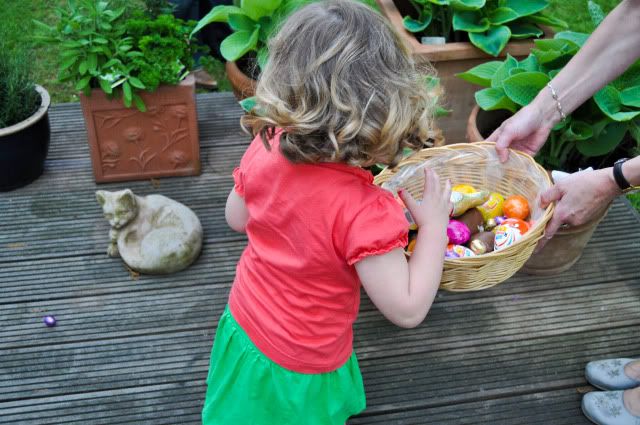 Egg overload