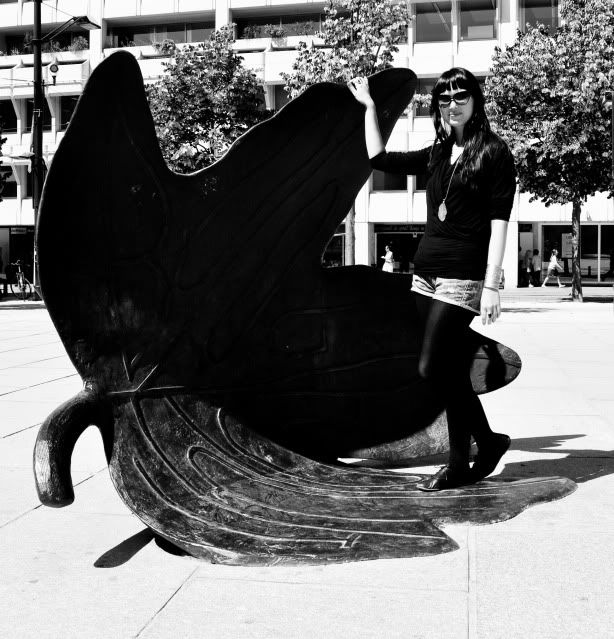 After some exhausting hours of class me and my friend headed to town.
The weather was extraordinary! We always have a nice time, as best friends don't need much, but still. We had lunch and deserts, afterwards we went vintage shopping.
I found the most incredible black vintage ball gown, for a crazy price.
I was screaming: "This looks like vintage Chanel" the whole time. Obviously being pretty excited.
Now I only need a ball or a royal wedding or a red carpet to attend :)
Just another casual look, I was wearing my new jeans shorts. This is officially my shortest item of clothing. I'm afraid you can't go any shorter without ending up in your underwear.
Anyway, I looked for a suitable pair for a while and these shorts won my heart.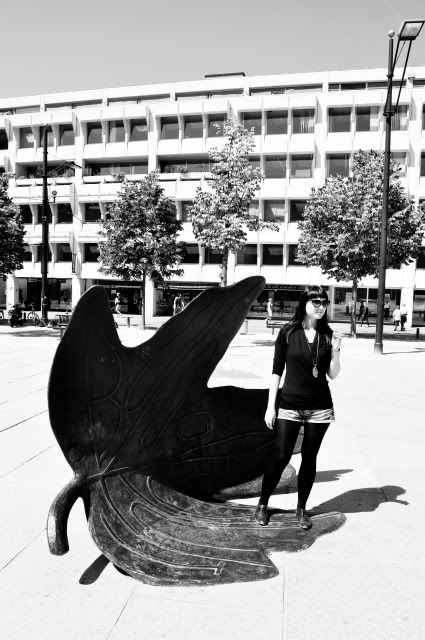 Dessert = delicious heaven!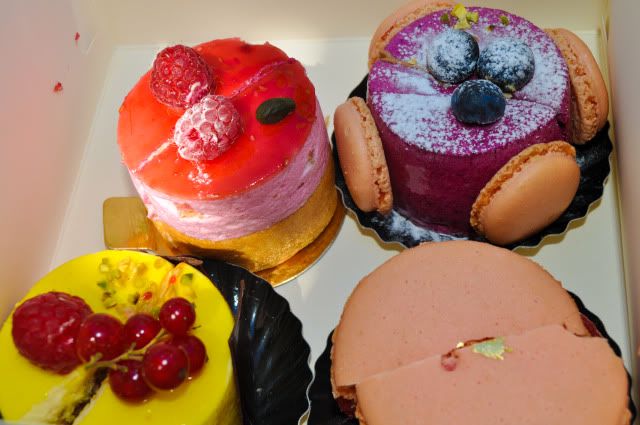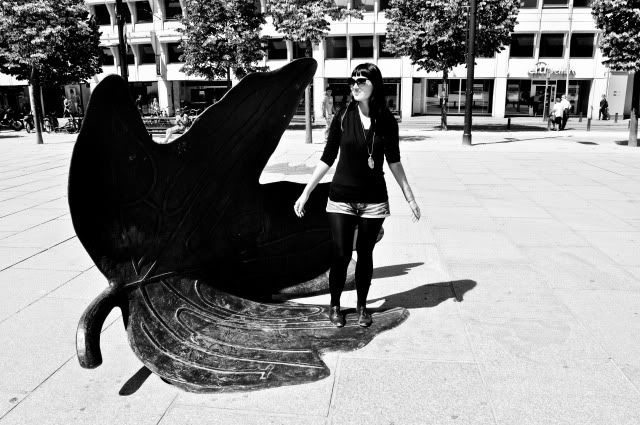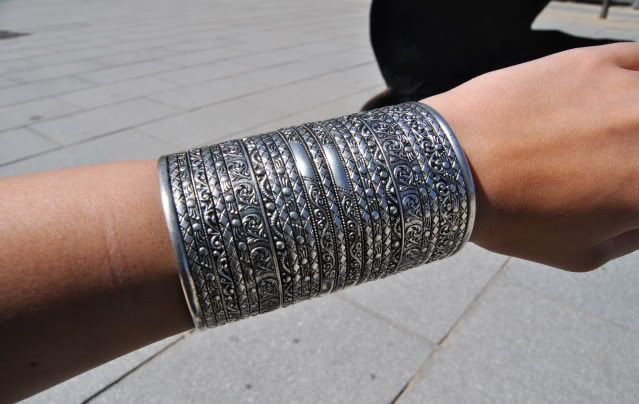 Wearing : Zara shorts, bracelet from Tunisia, I am necklace