I postponed going to the movies to see Alice such a long time, because I heard that many friends were disappointed by it. I can't say I was too, but I felt that something was definitely missing.
Maybe it was too much Disney and the movie lost on the Burton spirit?
I did expect it to be more outrageous, that's for sure.
It's still pretty good, though...
What are your thoughts on the movie?
Recently I found this Alice inspired shoot from Italian Vogue from 2008.
I especially liked it because it features Amanda Seyfried as Alice.
Isn't she just born to be her?
I'm a big fan of her, this girl has this amazing charm, beauty and intelligence.
She's also a pretty good singer
I wish it was her who played Alice in the Burton movie.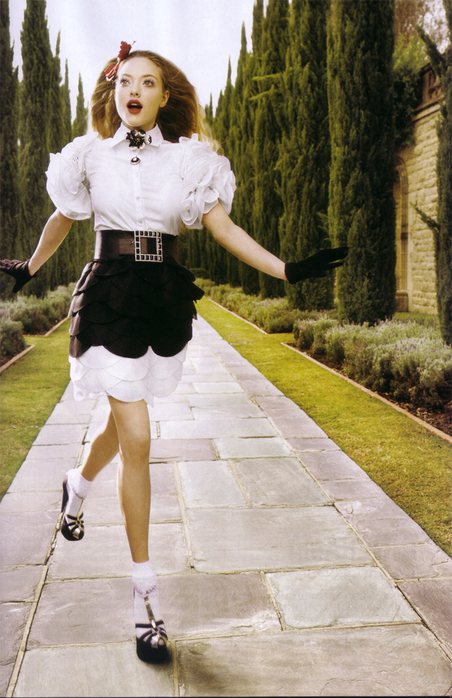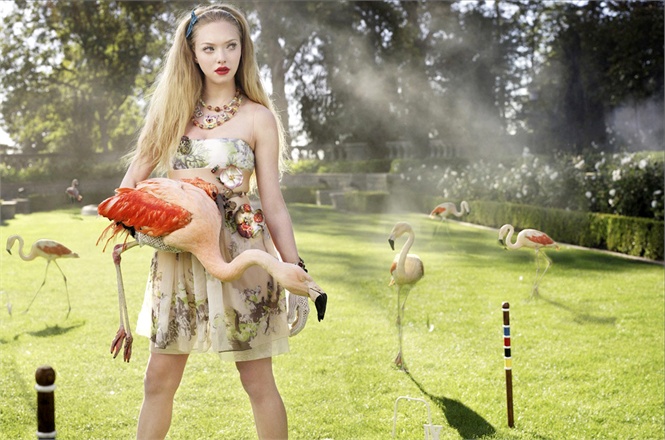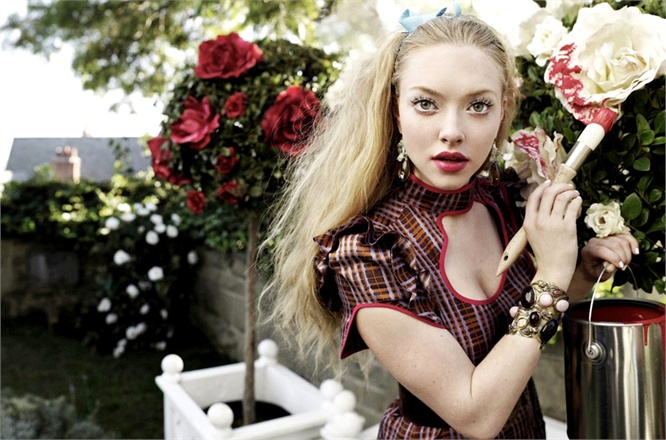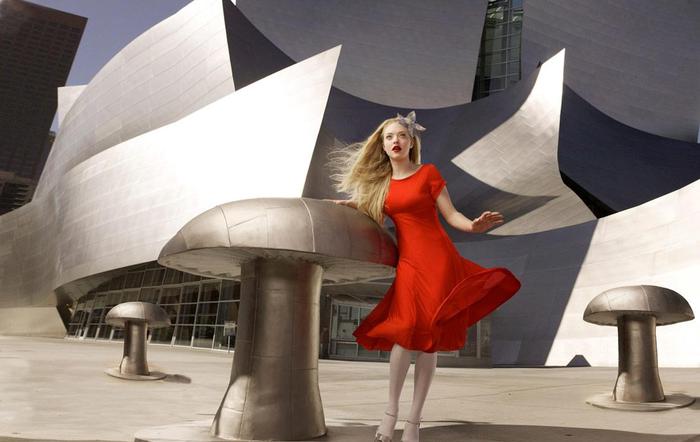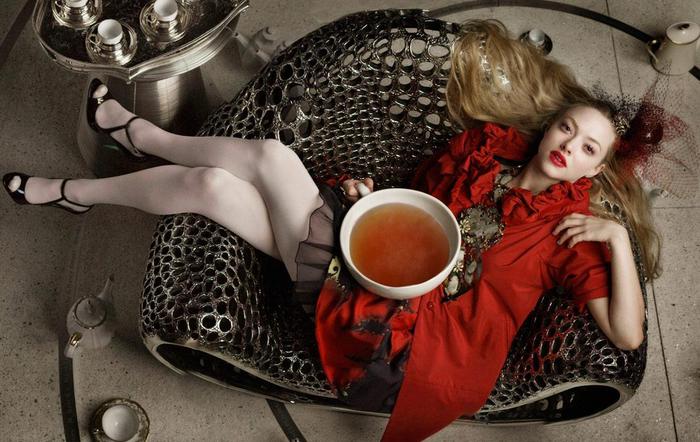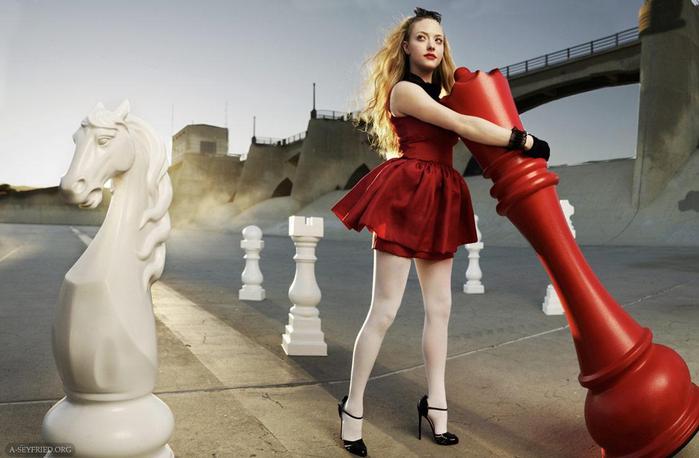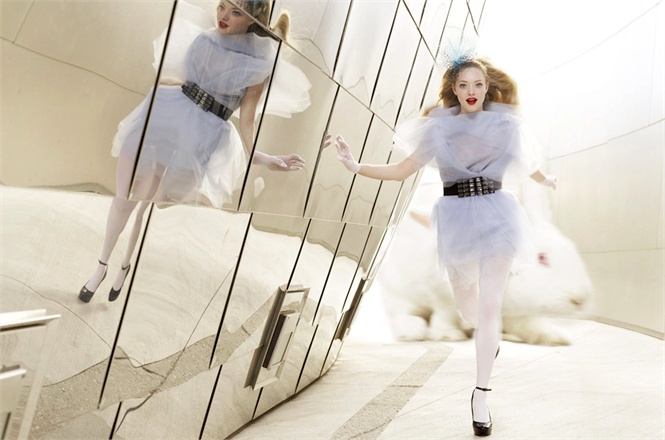 On other hand, life has just proved, yet again, that's not a fairy tale.
This morning I missed out on the biggest sale ever. The 1 year anniversary of The Outnet.
Everything was going for 1£. Crazy!!
Off course I wasn't lucky. The server was stuck all the time and by the time I got in, there wasn't much left. And even then you couldn't load the item into your basket.
When I saw that they also sold the two Rick Owens leather jackets, I was dreaming about for so long, I nearly started crying of disappointment.
But the girls who also can't afford expensive stuff will understand.
For ones there I hoped to win something, I never win something :(
They sold more than 800 pieces...
I hope you all have a nice weekend!