Nothing much to tell, just busy with my exams.
This saturday I'll be going to the the fashion show of the Royal Fashion Academy of Antwerp.
Very excited and looking forward to it, must I say.
Here's just an outfit that I wore to my last exam. I wear black most of the time, so finals are no exception.
Actually, this dress is where it all started with. It was the first one I wore on the blog :)
It's nice to see the progress. Thank you, guys, for supporting me!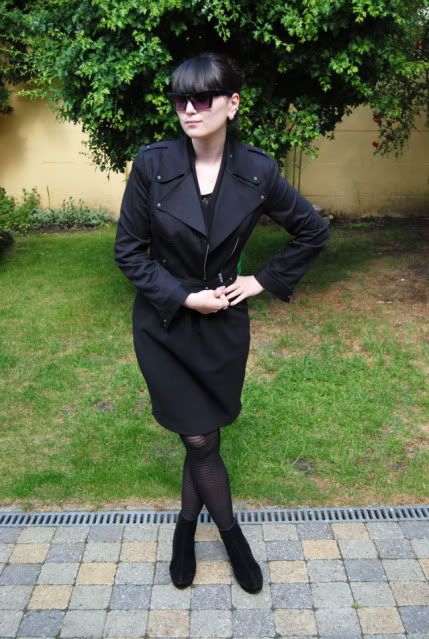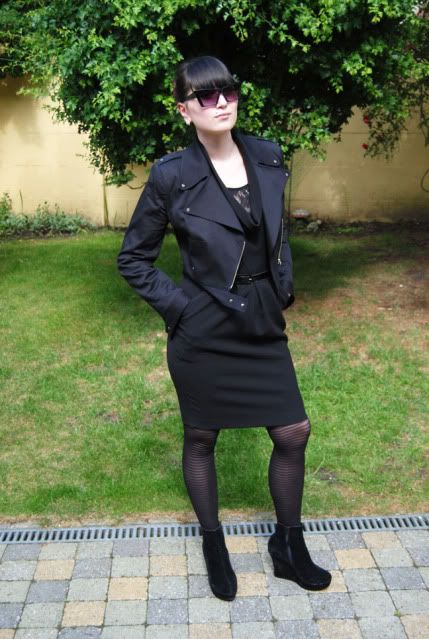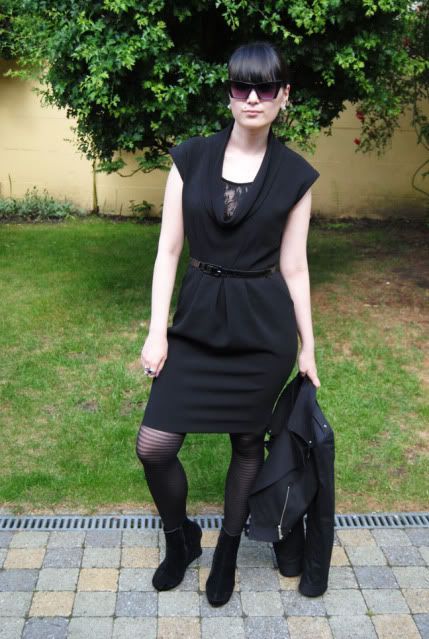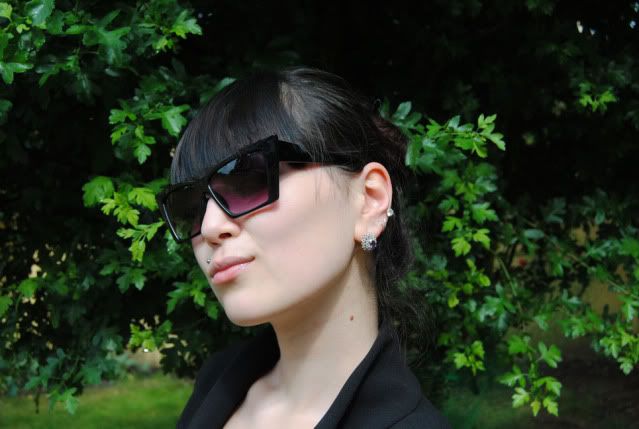 Wearing: Zara dress, Manigance perfecto jacket, H&M lace top & tights, ebay wedges, Asos sunnies.