In anticipation of those bright colored summer garments
I decided to start early and incorporate some colors into my,
overall black, daily look.
Especially for this occasion I borrowed a sweater from my best friend,
I'm just so in love with it! I'm glad with the results, this outfit made me feel pretty happy!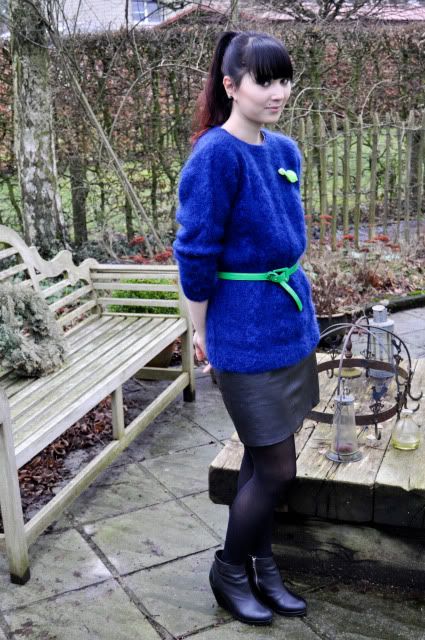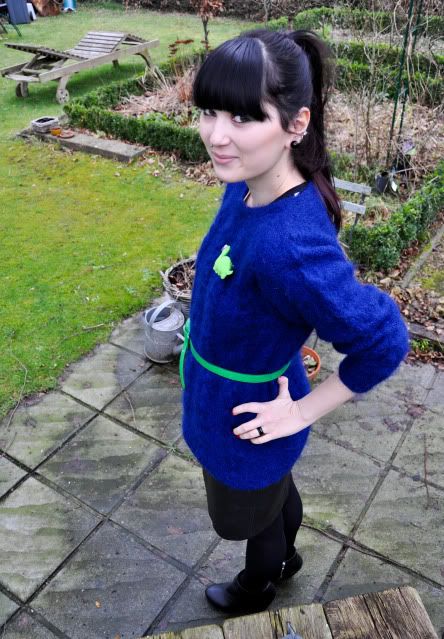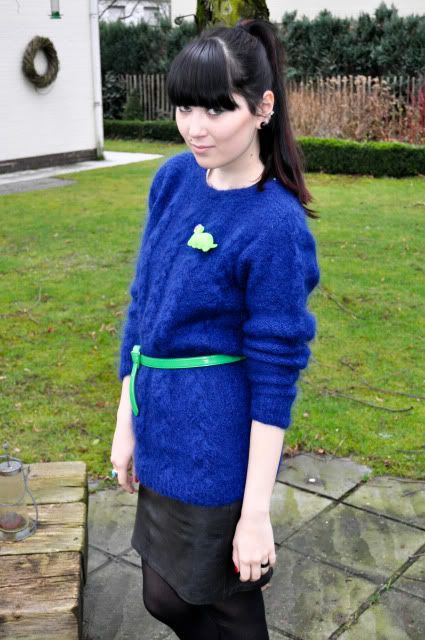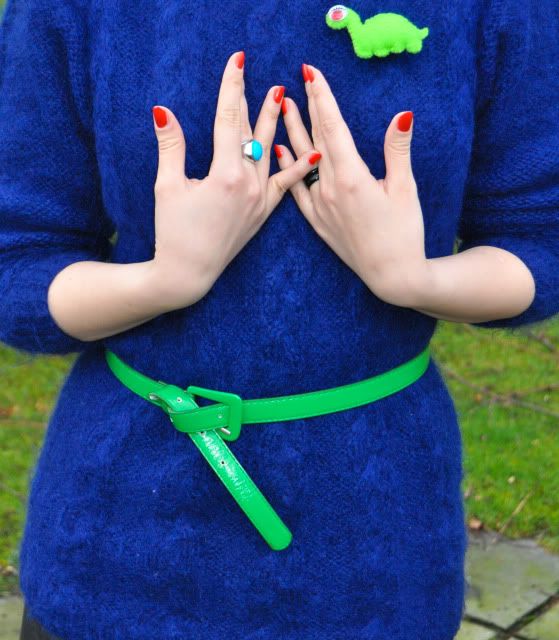 I wore: Escada sweater, vintage leather skirt, H&M wedges, 12 dino brooch